作為第一代墨西哥裔美國人,Skellism以他們的傳奇經歷詮釋了"努力"這個詞匯。作為移民的孩子,在通往成功的道路上所要承受的壓力是巨大的,Sergio和Sisco將這樣的壓力轉化為創作力和動力,源源不斷的激發出內心的音樂創意,將他們名字Skellism深深的烙印在全球電子音樂迷的心中。
As first generation Mexican-Americans, Skellism knows exactly what the term hard work means. Growing up as the children of immigrants the pressure to succeed is massive. Sergio and Sisco have done nothing but used that pressure to channel their inner creative to make a name for themselves in the world of dance music.?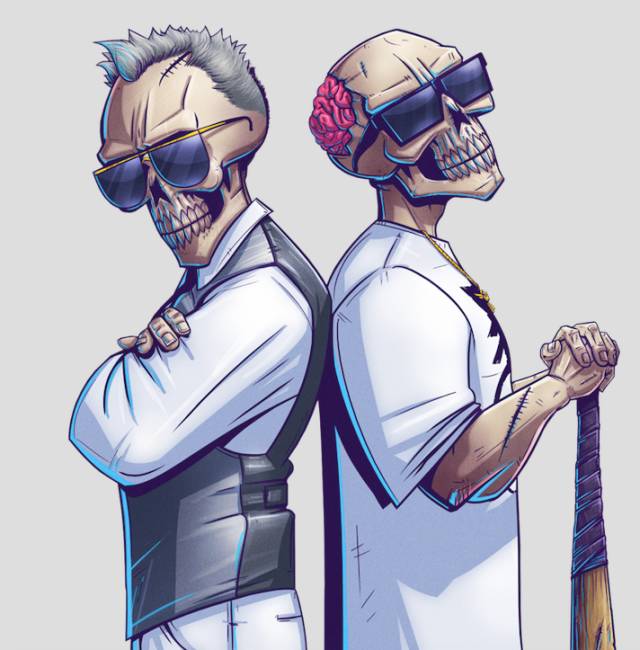 Skellism成長于一個充滿暴力與負面影響的街區之中,他們目睹了許多社會陰暗面,但這些消極元素卻恰恰成為他們今后作品中不可或缺的巨大靈感來源。他們將這樣的經歷與音樂靈感及強烈的自身風格完美結合,創作出最炸裂燃躁的低音神作,各大頂級電子音樂節的聲響系統也經受不住他們音樂的轟炸,臺下的觀眾為之而瘋狂,而沉迷,而陷落。
Harnessing the energy of the rough neighborhoods they grew up in, Skellism has used those influences to create some of the hardest hitting records to ever hit the festival speakers.?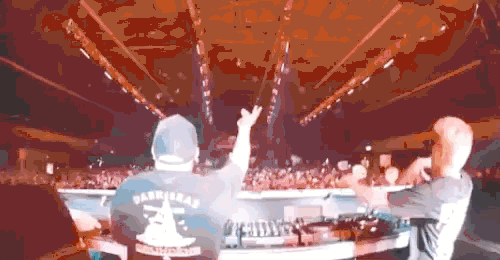 在2017年,他們發布了期待已久的與Lil Jon合作的original單曲"In the Pit",收錄于重組成立的Geffen廠牌之中。這首mosh pit神曲被美國最權威音樂公司Billboard稱之為"令人下巴炸裂的驚作"!這首單曲在上線首月便獲得了170萬的瀏覽量,并在第一周就登上了Spotify及Global最熱排行榜的第8和17位!Skllism的作品獲得許多圈內最響亮大牌的鼎力支撐,如The Chainsmokers, DJ Snake, Carnage及Flosstradamus。
In 2017 Skellism released their long awaited original with Lil Jon respectfully titled "In The Pit" on the newly relaunched Geffen Records.
The mosh pit anthem "a tooth-gnashing collaboration" Billboard called it, exploded onto the scene gaining over 1.7 million views in the first month of release. In its first week alone the record landed in the Spotify US viral charts at #8 and Global viral charts at #17.?
Skellism憑借自己的大量撕裂級神作成為國際各大電子音樂舞臺上最兇狠的EDM組合之一。每當他們登上主舞臺,我們便知道即將發生什么,警報拉響!整個現場已經被暗黑Bass勢力所掌控!他們還與世界上一些最知名的低音EDM廠牌合作發布他們的Trapstyle音樂,如Hard With Style和Q-Dance。Skellism頗具風格的標簽使他們牢牢鎖定在各大廠牌最鐘愛藝人的名單列表之中。在2017年,Skellism將用他們的音樂掀起更猛烈的電子風暴,你只需要知道,這是一場不會結束的風暴。
Haterade x Skellism - TALIBAN
Making Skellism one of the hardest hitting acts to have their music resonate on the festival mainstage. Having released their trapstyle sound on some of the biggest hard dance labels such as Hard With Style and Q-Dance, Skellism's unique sound has proven that it is here to stay. Skellism look to push this genre into the mainstream in 2017 and see no end in sight on this musical journey.